Custom Cakes
---
We understand the joy that a customised, handmade and special cake can bring to any celebration. All cakes at Baker St are created by stacking four layers of delicious cake with three layers of decadent fillings. The finishing touches of various toppings, both flavourful and decorative, ensure each cake is handmade to perfection to give your special occasion the sweetness it deserves. You can fully customise your custom cake to suit your occasion.

Take a look through some of our favourite celebration cakes in our gallery, and be inspired to customise the perfect dessert for your next special event!Please note that we typically require 2-3 weeks notice for custom cake orders.
Sizes & Prices
---
Pricing starts at: 6″: 10-12 servings (£50) | 8": 18-20 servings (£80) | 10": 28-30 servings (£100) | We can do larger cakes to serve more. Please contact us for details and prices.
How to Order
---
Because our cakes are made-to-order and highly sought-after, we typically require 2+ weeks' notice for a cake reservation. please don't hesitate to call us with any last minute orders for the current week. We will always try and do our best to accommodate you and your event! Please send us an email/message to get the process started. Please note that your order is not placed until you receive confirmation from us.
STEP NO.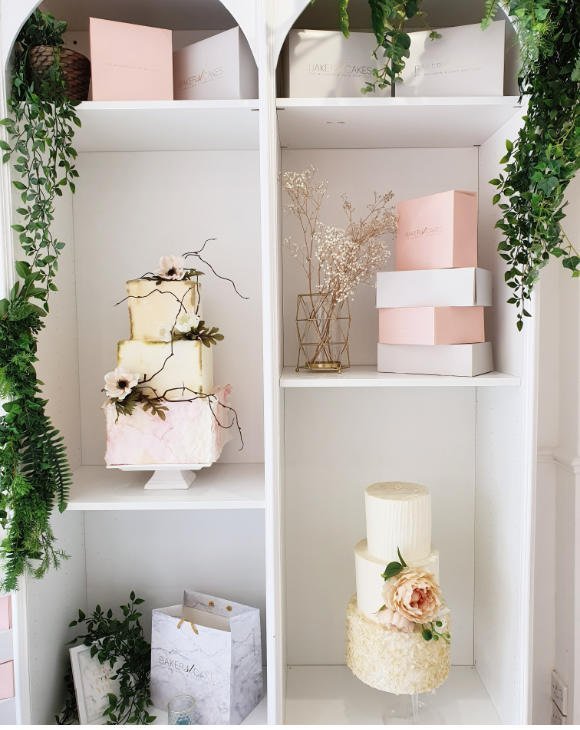 We always recommend getting your cake order in as soon as possible to avoid disappointment. So, as soon as you know the date for your event, send us an email / message with your chosen cake, to get the process started!
STEP NO.
Now that we have the information that we need, we will confirm the date and all design and pricing details via email/message. Please note that your order will not be confirmed until we have sent you a confirmation email / message.
STEP NO.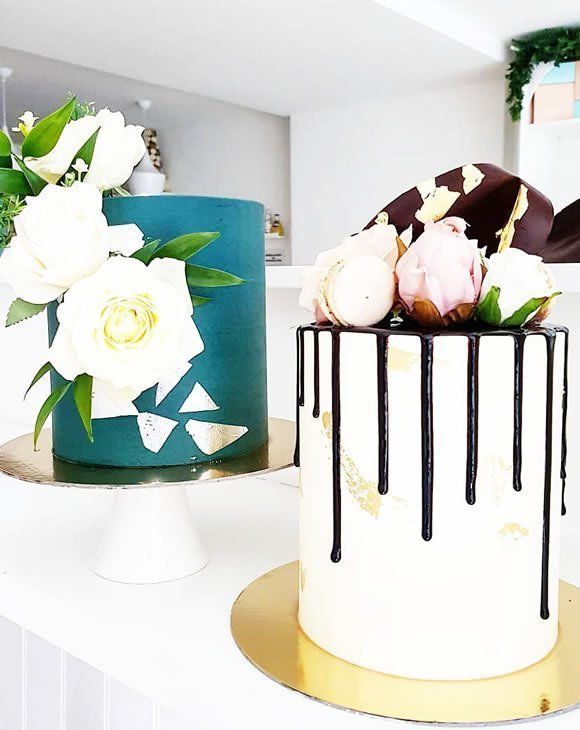 On the day, your cake will be packaged up in a box and can be transported on a flat surface in your vehicle (we typically recommend the footwell of a car). Read about our cake care instructions here. Last but not least – enjoy your beautiful cake!