HAVE YOU VISITED
OUR PRESTON BRANCH
MULTI AWARD-WINNING MACARON & CAKE BOUTIQUE
At Baker St Cakes – The Macaron & Cake Boutique, we have a taste for luxurious flavours. We offer an ever-evolving selection of inspiring desserts, pastries and macarons. We are passionate about exploring new taste territories and dedicated when it comes to producing exceptional products.
Baker St Cakes – The Macaron & Cake Boutique humble beginnings started with the owners, Naeem and Nailah, baking in their home kitchen overnight while working day jobs. They soon realised their products were greatly appreciated and well liked. So, they decided to take the plunge and open a storefront in February 2016, with the support of family and friends. 
Located in Stoneygate – Leicester, Fullwood – Preston and Moseley – Birmingham, the Parisian inspired boutiques sell a wide selection of artisan patisserie from delicate macarons to deliciously flavoured cupcakes. All products are made daily by our skilled pastry chefs, using fine ingredients, which have been thoroughly sourced from across the globe.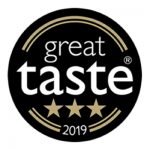 Caramelised White Chocolate Macaron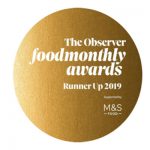 Best Independent retailer runners-up
CERTIFICATE OF EXCELLENCE
Certificate of Excellence 2017-2020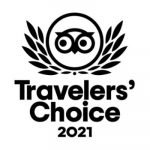 Tripadvisor 2021 Travellers' Choice
SAINSBURY'S BAKE MAGAZINE | BBC EAST MIDLANDS | THE GUARDIAN | LEICESTER MERCURY | BBC RADIO LEICESTER | LUX LIFE FOOD
"Great looking instagrammable cakes full of taste. Good value too and a spotless venue. Recommended, go! "
PhilipDraycott
"Unbelievable quality. Hands down the best cakes I have ever eaten."
Chris W
The best cakes ever! The staff were incredible, the cakes were amazing, it was clean, smelt amazing, coffee was amazing!! Cannot give enough credit!
N8LXS
"Thankyou SO much for the cake! I left it in your hands and you didn't fail to please. The cake decor was beautiful and the cake tasted divine! "
Raeesa P
Beautiful 30th birthday cake which tasted incredible! It was lovely and soft inside with perfect amounts of cream and jam, and immaculately presented.
Shivani027
Shop was absolutely beautiful and the cakes looked stunning, really beautiful designs but unlike most cakes which just look nice these taste as good as they look!
Mrsf201
The best cake shop in the world. I have travelled all over the world and as a cake fanatic I have tasted some of the best. Baker St Cakes gives the best a run for their money.
Hayley S
"Found the cakes really delicious, they weren't too rich and didn't make you feel bloated after consuming them. The macaroons are the best Ive had anywhere. Would highly recommend them and go again."
Ayub S
Baker St Cakes – The Macaron & Cake Boutique we love being part of your celebrations, whether it be a wedding, corporate event, or an intimate baby shower. We offer a range of handcrafted products and specialise in buttercream cakes and macarons. Impeccable quality, unique designs and amazing flavours are guaranteed to ensure your celebration has the sweetness it deserves.
At Baker St Cakes – The Macaron & Cake Boutique we love weddings. We love being such an integral part of your special day. We create each custom wedding cake from scratch to suit each couples style and budget. Baker St Cakes – The Macaron & Cake Boutique are highly regarded for their unique designs and trademark features.
We understand the joy that a customised, handmade and special cake can bring to any celebration. Whether you choose from our signature range or you decide to fully customise your cake, you can be ensured that each cake is handmade to perfection to give your special occasion the sweetness it
Macarons are one of our most popular boutique items due to their delicious taste and beautiful look. Whether you want a tower or a custom order of macarons, we will use your colour palette and taste preferences to create a stunning display of macarons, for your guests to enjoy.
The boutique patisserie is known for its elegant, bright and creative selection of freshly baked sweet treats and beautifully detailed cakes.
37 Francis Street, Leicester, LE2 2BE
150 Garstang Road, Preston, PR2 8NB
36 St Mary's Row, Mosley, Birmingham, B13 8JG
Wednesday – Sunday 10-7pm
You can grab your treats to go or take a seat and enjoy them with a selection of handpicked artisan hot and cold drinks, the boutique has to offer.
See what others have to say about us. Find out more here.
This error message is only visible to WordPress admins
Error: Connected account for the user bakerstcakes does not have permission to use this feed type.