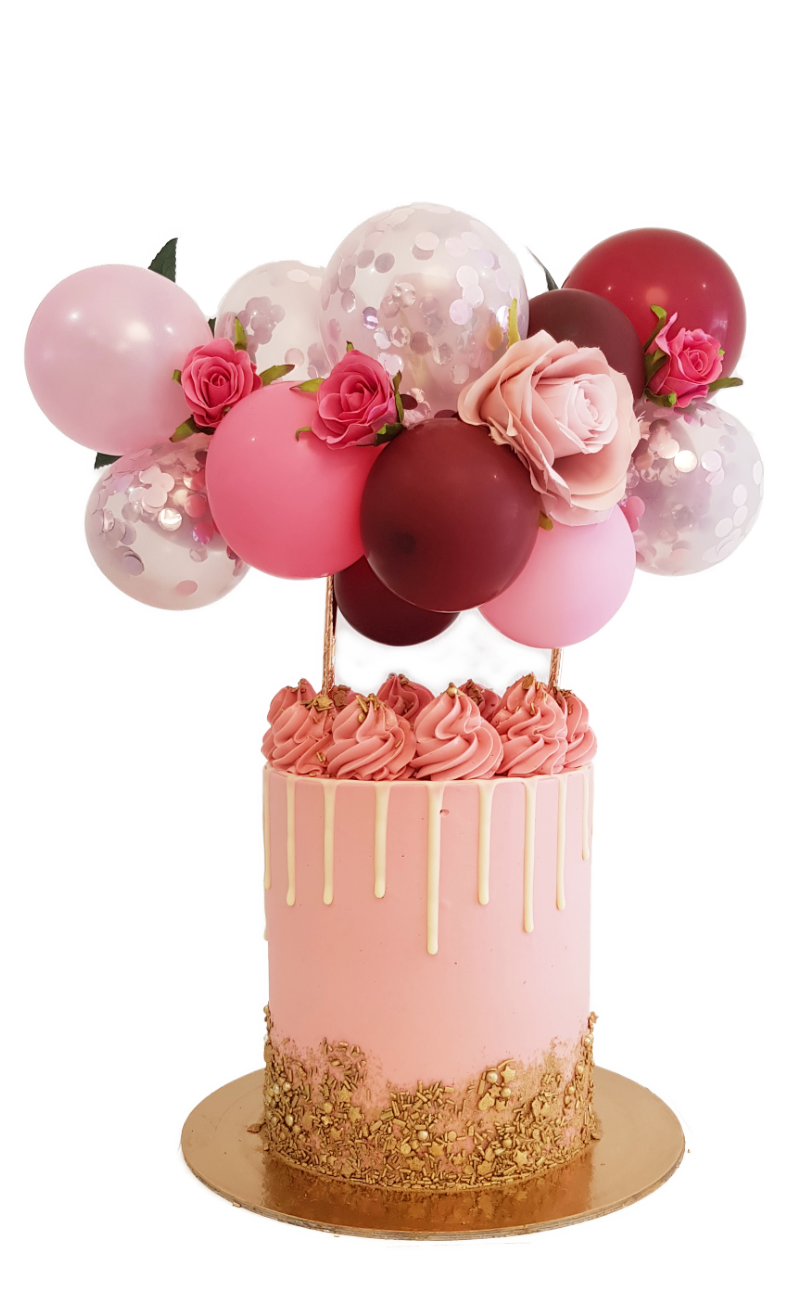 We understand the joy that a customised, handmade and special cake can bring to any celebration. 
All cakes at Baker St are created by stacking four layers of delicious cake with three layers of decadent fillings. The finishing touches of various toppings, both flavourful and decorative, ensure each cake is handmade to perfection to give your special occasion the sweetness it deserves. You can fully customise your cake to suit your occasion. We specialise and make buttercream cakes only.
Take a look through some of our favourite celebration cake designs in our gallery and be inspired to customise the perfect dessert for your next special event! We typically require 2-3 weeks' notice for bespoke cake orders.
Please note as each cake is handmade so the finishing may vary slightly from cake to cake. We aim to create a beautiful and unique cake inspired by your choice for you each time. Availability of fruit/flowers varies seasonally. 
We can do larger cakes to serve more. Please contact us for details and prices. Please note these servings are for 4 layer slices, however you can serve smaller 2 layer slices for more servings. Our cakes are deceivingly large!
Below are some of the popular flavours of our treats. This list is not exhaustive and we are constantly experimenting and introducing new flavours. If you have a particular flavour combination you would like for a custom cake please let us know and we will do our best to accommodate.