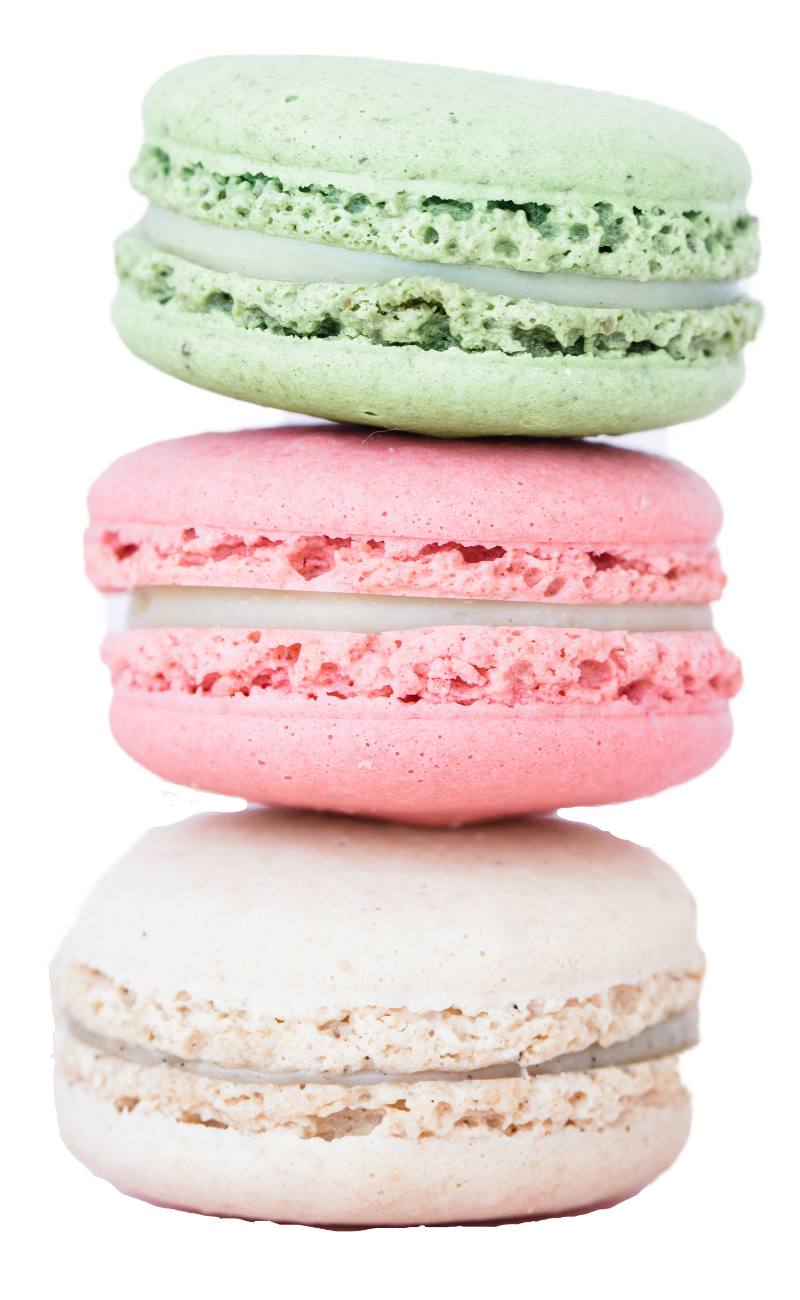 Macarons are one of the most popular items at Baker St Cakes – The Macaron & Cake Boutique, and are sure to be the perfect touch to any event. They are versatile and can be tailored to suit the colour palette, taste preference and design of your event. You can have them packaged in various favour boxes for each of your guests or we create a stunning tower of macarons for your guests to enjoy.
Floral arrangements will incur an additional charge. Please fill out a contact form below for a quote.
Below are some of the popular flavours of our treats. This list is not exhaustive and we are constantly experimenting and introducing new flavours. If you have a particular flavour combination you would like for a custom cake please let us know and we will do our best to accommodate.
Caramelised White Chocolate
Dark Chocolate & Sea Salt
Vanilla Belgian Chocolate | Crème Brûlée | Pistachio | Salted Caramel | Caramelised White Chocolate (Great taste 3* winner) | Chocolate Hazelnut Praline |  Raspberry Lemonade | Lemon | Strawberries & Cream | Rose | Birthday Oreo | Pistachio & Raspberry| Date & Walnut | Mint | Mojito | Liquorice | Coconut White Chocolate | Mango | Mango & Coconut| Mango & Passion Fruit | Passion Fruit| Lotus Biscoff Caramel
Macaron orders will come assorted in any amount under 50. Macarons can be customized in flavour and colour in quantities of 50, or up to 6 flavours. (i.e. If you order 100 macarons, you may choose 2 custom colours and flavours. Alternatively, you can have an assortment of 5-6 of that day's flavours!)
Please note for large orders we advise you to pre-order and reserve, to ensure availability.
We charge a delivery fee of approximately £30 for Macaron towers in Leicester. This includes set-up and travel time and varies depending on the location of the venue.
Macarons taste their best at room temperature or slightly chilled – the ganache is creamy, and the shells are nice and chewy! Macarons will keep well for up to 4 days after purchase, though they do need a little special care! To preserve freshness, plastic wrap the box or transfer to an airtight container. Take them out of the refrigerator about 30 minutes before serving to enjoy them at room temperature.